Band For A Small Wedding
With our compact and unique set up the Hot Hats are the perfect band for a small wedding and smaller wedding venues.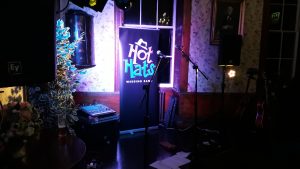 Being a two piece act that incorporates 2 vocals, 2 guitars, stompbox (drum), bass and synth pedals it's a big, big sound that will keep your guests dancing throughout the evening.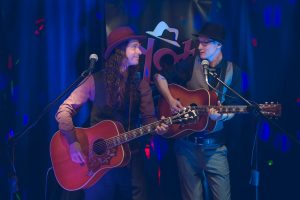 We have even set up in a kitchen once after rain stopped play at an afternoon wedding garden party.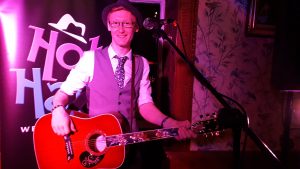 Our standard set up space is usually 4m x 2m but we can work to whatever room is available.
If you are getting married in a smaller venue with a more intimate setting and you want a band for a small wedding then the Hot Hats are the best choice.