When booking a fun party band, you want to be sure of what you're going to get. Check out some recent testimonials from a selection of happy Hot Hats customers!
Sarah Hanson, Bath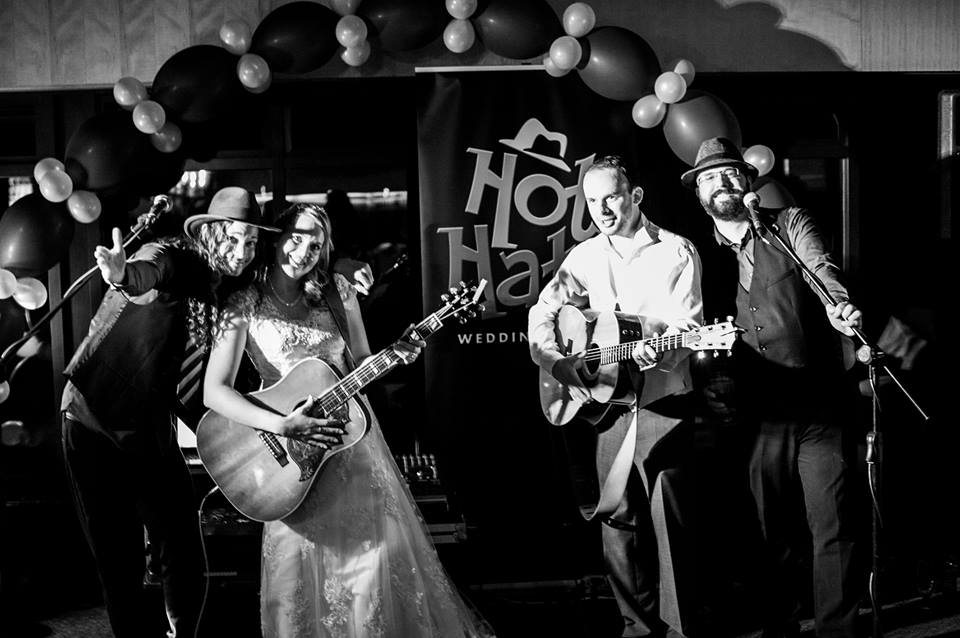 We booked The Hot Hats band to play at our wedding in May 2016. The band were absolutely fantastic, we couldn't have been happier with the performance or in the organising beforehand. It was so great to dance and relax with everyone in the evening knowing that everything was taken care of. I would highly recommend this acoustic wedding band to anyone wanting a performance that is both chilled and up-beat at the same time, everyone loved it. Thank you both so much for really making our wedding day such a fantastic experience.
Alex Boydell, Falmouth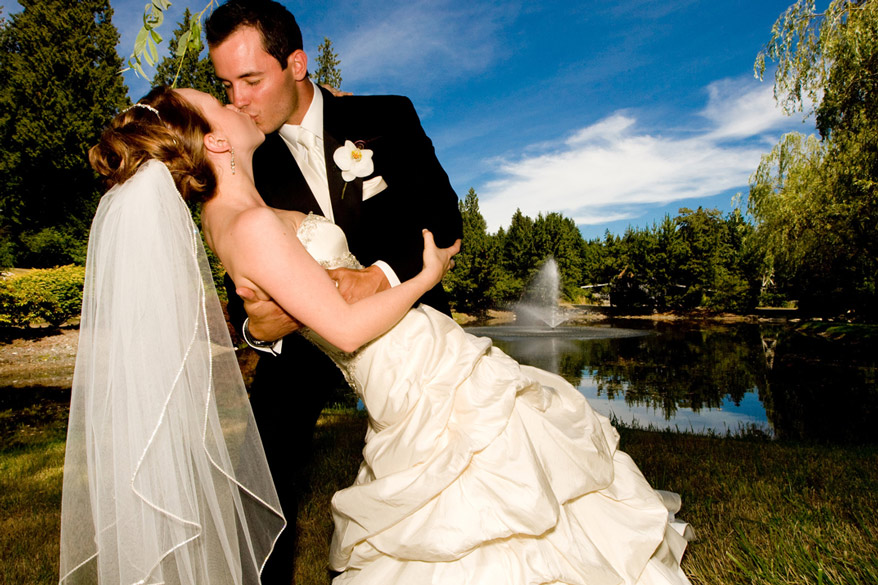 The Hot Hats played at our wedding reception in Falmouth – June 2018, and we could not have been happier about the show! We were really struggling to find a band that would do the whole package of music / lights / speakers and DJ set for the evening, combined with requests for a particular mix of 70's rock through to recent stuff – and the Hot Hats did it perfectly. The style really suited the more laid back summer wedding vibe of Falmouth, but at the same time put on a fun party for the evening that kept people on the dance floor for a good few hours. We were worried that an acoustic set may not have had the impact we we after but we needn't have worried, the sound was great. Lots of laughter and banter thrown into the mix too and they really connected with the wedding party. I was able to leave these guys to it while I concentrated on the events of the day and they were prompt and ready to go as agreed so had nothing to worry about. Would absolutely recommend the Hot Hats, thank you.
Karen Pook, Peterborough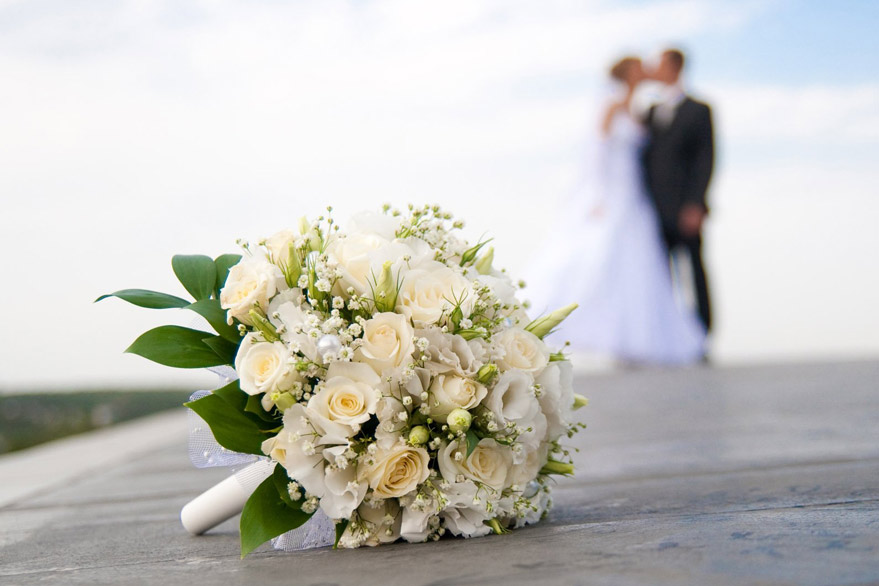 Thank you for making our wedding reception so memorable. Without exception all our guests thought you were amazing. We struck gold finding you. Totally fitted in with our chilled out, intimate wedding, good-time atmosphere. In fact added so much to it. Thanks for fulfilling all our requests and for completely exceeding all our expectations. Favourite moments have to be Sweet Child o Mine and Sit Down. Thankfully you weren't put off by our over enthusiastic "singing" and "dancing"! An all round very capable, dynamic and very friendly wedding duo who managed to cope with our rather chaotic celebrations. Our only disappointment was that it all had to end! I've never known an acoustic wedding band have to do an encore before. You're lucky the guests actually let you leave! We'll definitely be hoping to see you again soon. Thanks again.
Ellie Holton, Malmesbury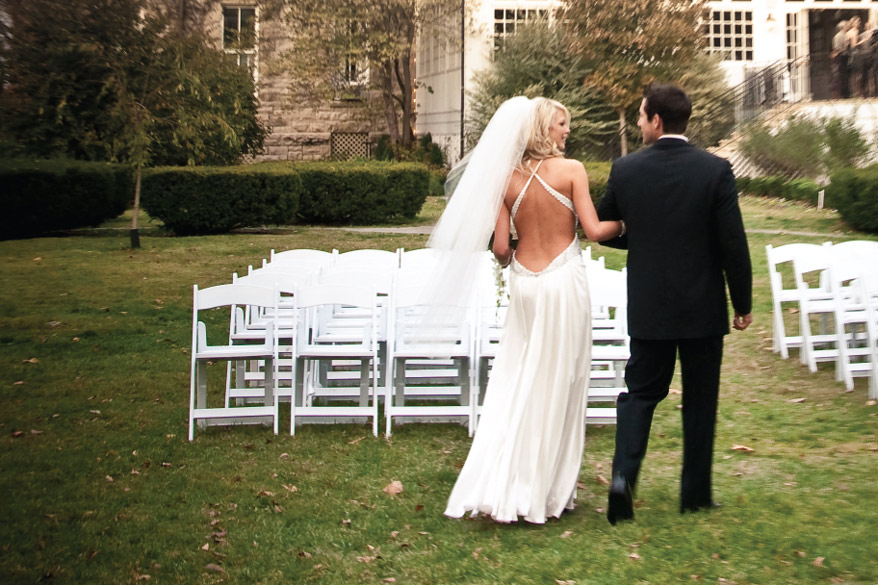 We got married at Abbey House Gardens in Malmesbury, and we only had a small reception an intimate wedding of about 34. The Hot Hats were fabulous – they played all our kinds of music (and were very flexible too), and created such a brilliant atmosphere. They got everyone dancing and singing, including my dad and friend on the mic to their own version of Waterloo Sunset! They even took some requests on the night. I would hire these wedding musicians again for any kind of event, big or small.
Matt & Joanne Morris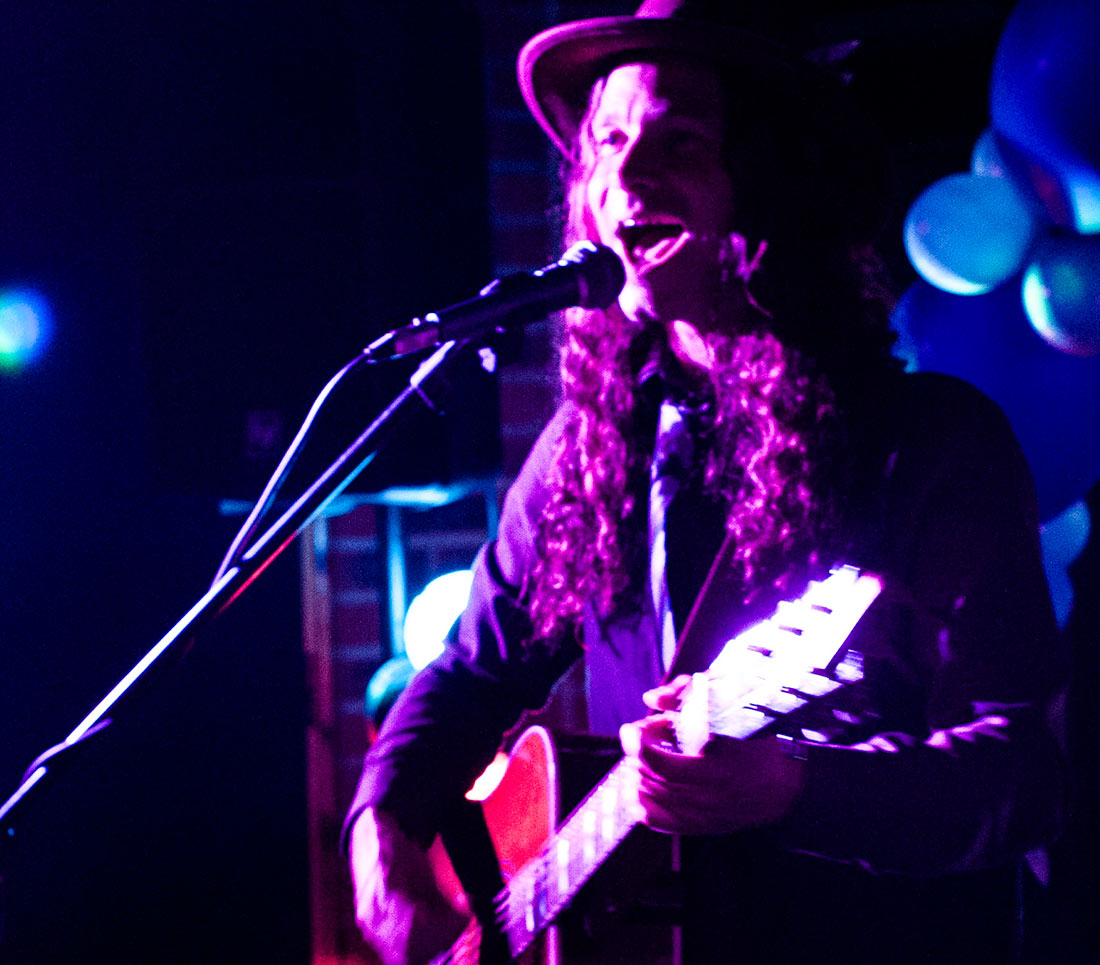 We first met Alfie when we were on our way back from the church to our wedding reception … We saw a man suited up and wearing a hat running past our horse and carriage .. calling out to us that he thought his band were playing at our wedding but that they were lost (due to the sign of the manor house not being visible)….. they followed us the rest of the way! Fab band, fab guys … All our guests loved them .. great music and really friendly .. we would highly recommend the Hot Hats without a second thought! Really down to earth and lovely people .. perfect for our intimate wedding reception. Another big thank you from us both.