Wedding Band or Duo?
For many years now we have been calling ourselves an acoustic wedding band. We are an upbeat two piece act who both play guitar, harmonise together and keep the beat with the addition of a stompbox (drum).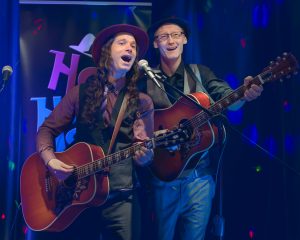 Just like any business, musicians are always looking for the best and yet unique wording to describe them: It is of the upmost importance to make yourself searchable on Google, whilst still standing out from the crowd. Choosing the relevant keywording can be an uphill climb.

Playing 50-60 events a year, all we ever hear is 'the band has arrived', 'let's hear it for the band', and nearly every testimonial features 'a fantastic band'.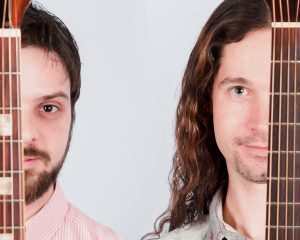 We have tried many variables such as; 'wedding duo', '2 piece wedding band', 'small wedding band', 'wedding musicians', 'wedding guitarists', but none of these have proved as successful or have the same impact as 'acoustic wedding band'. We fill that void between solo wedding singer/guitarists and wedding band, so what should we be called?
https://en.wikipedia.org/wiki/Band_(rock_and_pop)#Two_members

I remember many years ago I played a solo gig and an envelope appeared with an extra £50 tip in. It had 'band' written on the front. Although musicians know our little pigeon-hole names, many people who book live music will not necessarily use those words on a regular basis. In fact, they may not enter their minds when searching on the internet.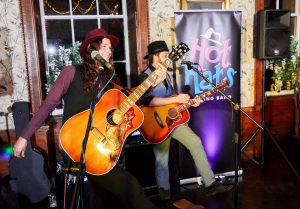 Follow ups :
I went through a period of asking every couple who booked us what they had typed into google in order to find us. I heard everything from '70's folk guitar band', 'Bristol buskers', 'small band' through to 'band in a corner' and 'music for small space'. 'Small wedding band' has definitely featured regularly in email enquiries – but you search 'small wedding band' and see what you find……..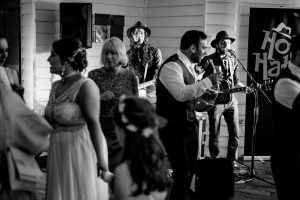 There is a huge friendly community of musicians and wedding bands here in the southwest of England and I would love to know their thoughts on this topic, as well as anyone looking for a band or musician.