Wedding Band Priston Mill
As a wedding band Priston Mill is one of our favourite wedding venues to play in the southwest. We have entertained many couples and their guests here over the years. We always look forward to returning to this beautiful venue.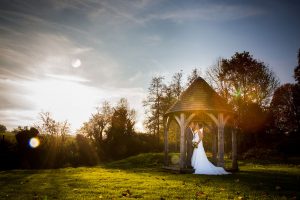 As an acoustic wedding band Priston Mill has such a welcoming feeling, whenever we arrive we are looked after by the staff who are always attentive, greet us with a smile and will do anything to help. Priston Mill will make sure we have enough space to set up our equipment and have even helped us carry in our speakers if a fast set up time required.
https://www.pristonmill.co.uk/
Testimonials
Here we take look at just a few of the happy couple we have entertained in the past 18 months.
Peter & Liz
We booked the Hot Hats to play at our wedding at Priston Mill. In November 2017 we got married at a small venue and so their 2 piece band was perfect. The band were highly professional and helped to create the fun and relaxed atmosphere we wanted. The guys were also very flexible around our timings for the day. They played a chilled yet uplifting wedding duo style set in afternoon followed into the evening with an upbeat acoustic wedding band set. We would highly recommend them to anyone who is looking for someone to play at their wedding.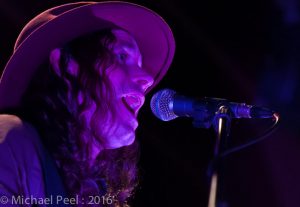 Jess & Rhys
The Hot Hats were simply amazing at our wedding, everyone said they really enjoyed the music and we had lots of fun dancing to them! Alfie also sorted out a personalised playlist of music, which made it really special. Priston Mill was the perfect wedding venue and with the perfect band a great night was guaranteed. Thanks for everything.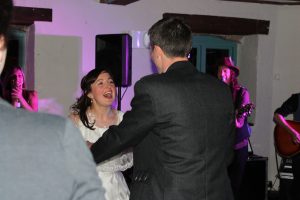 Sarah Hanson
We booked The Hot Hats wedding band to play at our wedding at Priston Mill and we are so glad we did!!! The band were absolutely fantastic. We couldn't have been happier with the performance or in the organising beforehand. It was so great to dance and relax with everyone in the evening knowing that everything was taken care of. I would highly recommend this to anyone wanting a performance that is both chilled and up-beat at the same time, everyone loved it. Thank you both so much for really making our wedding day such a fantastic experience.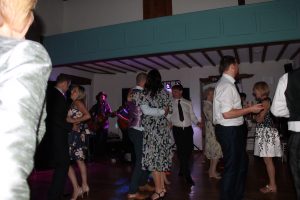 Saori & John
What an amazing wedding we had!!! We would like to say a big thank you for creating a brilliant and such a memorable day for us at Priston Mill.
You were very friendly and approachable, and completely professional. Very very well played, and all our guests, some of whom don't know English, enjoyed your music and the fantastic party band atmosphere you created! You were the best wedding band Priston Mill. Thanks again!
Check Out Our Live Video………..
We look forward to meeting many more wedding couples at Priston Mill in 2019 & 2020.